In Switzerland, about every hour a person dies outside the hospital. Cause: sudden circulatory arrest. Some of these approximately 10,000 deaths can be avoided if resuscitation measures are initiated immediately. After a circulatory arrest, the heart is still active with ventricular fibrillation in around 80% of cases.
The sooner the helpers begin with cardiopulmonary resuscitation and defibrillation, the greater the chance of success.
| | |
| --- | --- |
| | Single registration: individual persons in public courses |
|   |   |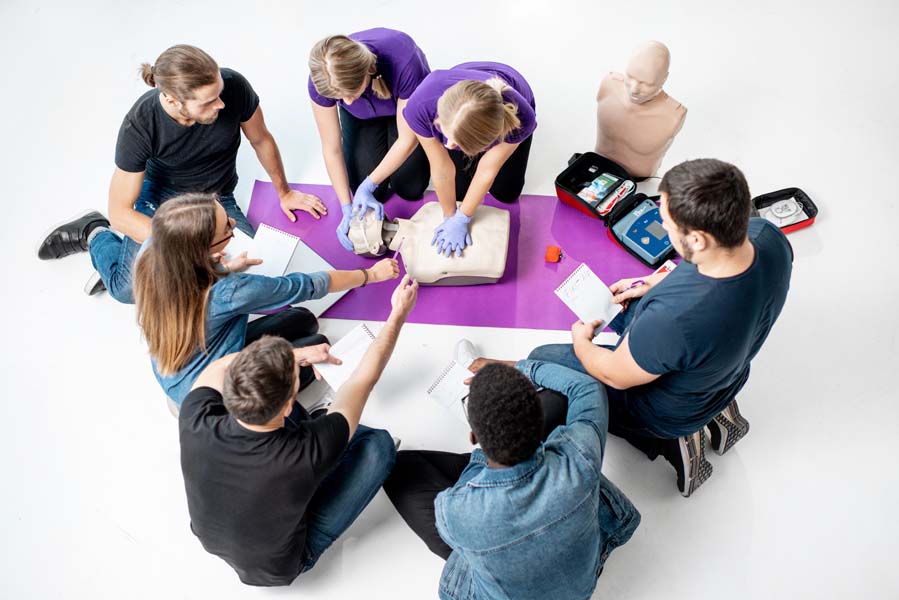 BLS-AED-SRC Complete / Generic Provider
Learn to resuscitate in half a day and save lives! You will receive the BLS-AED-SRC certificate.